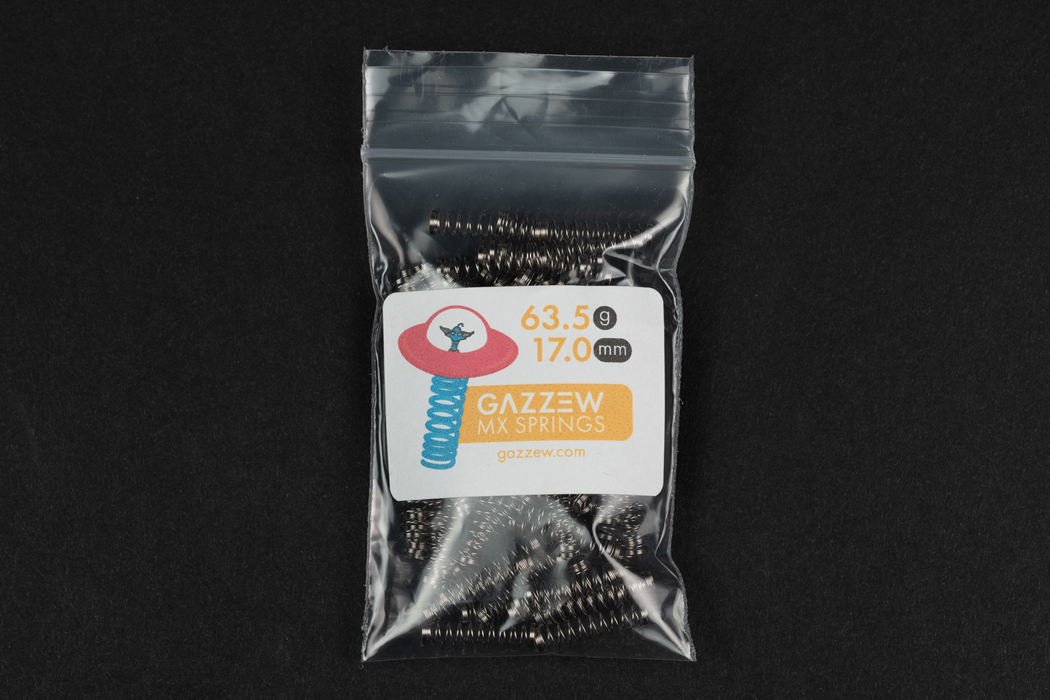 Gazzew Springs
Original price
$8.25
-
Original price
$8.25
Awesome springs made by Gazzew.
These springs are the jack of all trades - linear and tactile switches will both pop when you swap these in. These are made from the same Korean spring steel as the other guys, without the insane price tag. Each pack contains at least 100 springs.
Note that Long springs are 17.0 mm, Short springs are 14.5 mm. All springs except 63.5g are multi-zone coil, 63.5g is a standard linear spring.