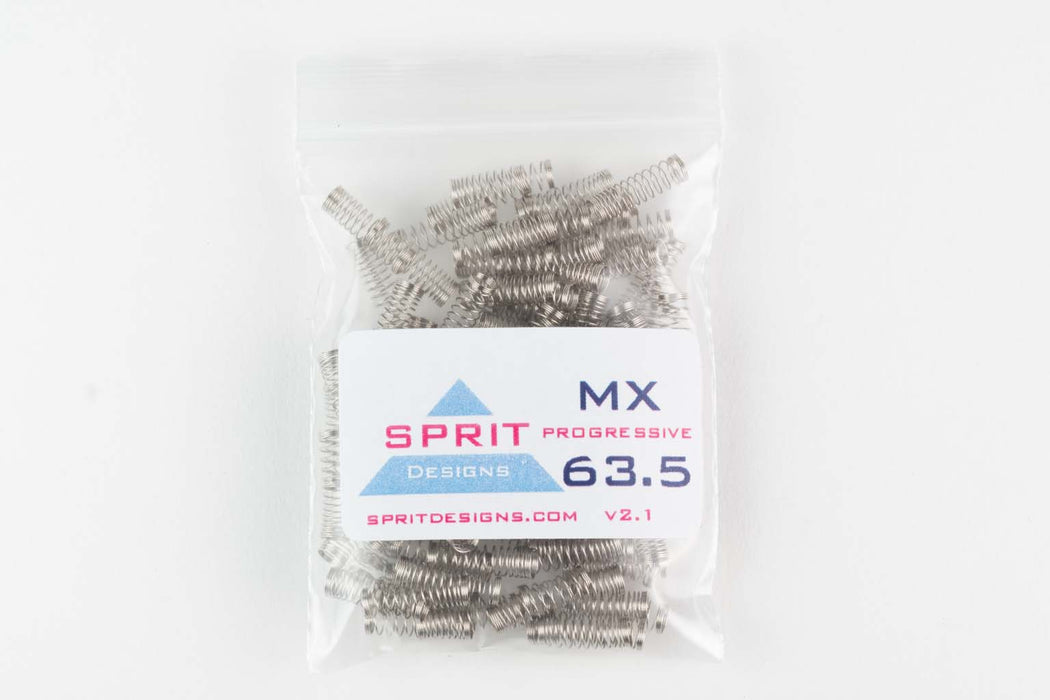 SPRiT MX Progressive Springs
Original price
$12.01
-
Original price
$12.01
MX Progressive springs follow an exponential force curve. They start light and get exponentially heavier as you approach bottom out. They are highly recommend for those learning to touch type. They are within 1% deviation.
Each bag contains ~100 springs.
Further descriptions can be found on SPRiT's website.
There is no polarity on progressive springs. As SPRiT says:
"According to the Newtonians, force of object A on B = the opposite force of object B on A. It damn doesn't matter which end.  You feel the pressure exactly by the pressure you press"
Don't know which weight you'll like? Check out our sampler packs to try a bunch of springs without having to buy full bags of them!