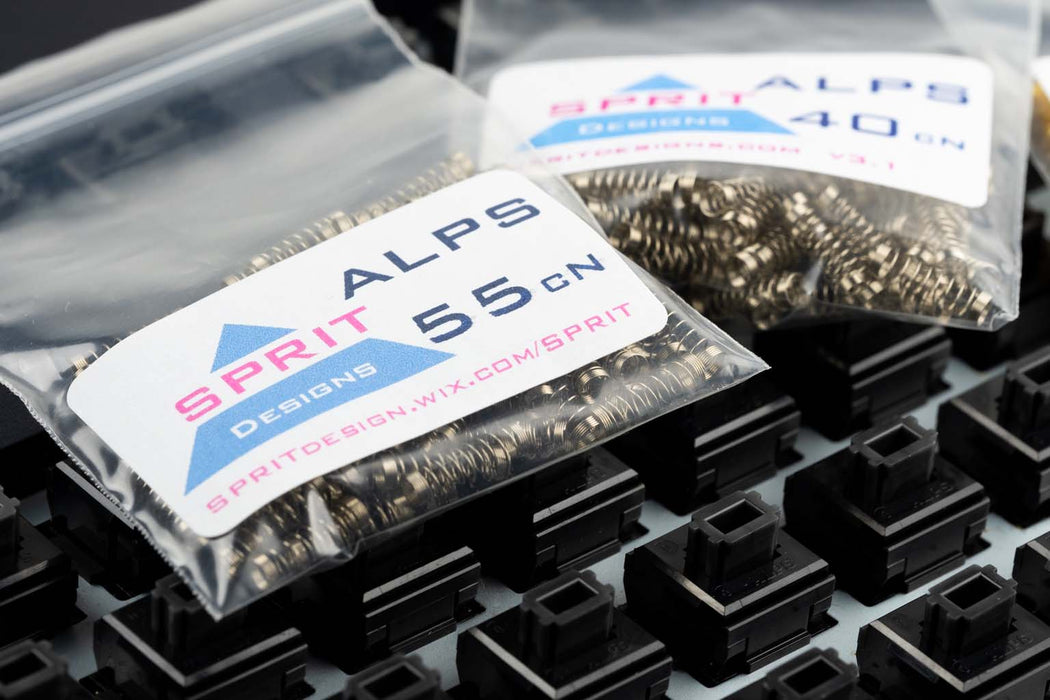 SPRiT ALPS Springs
Original price
$13.51
-
Original price
$15.01
Replacement springs for your ALPS. These are just plain ol' linear springs, just as they were in vintage ALPS switches.
Each bag contains ~100 springs.
Further descriptions can be found on SPRiT's website.
Don't know which weight you'll like? Check out our sampler packs to try a bunch of springs without having to buy full bags of them!
15 cN - SPRiT Ultra Light Edition World premier  Jan 2019
20 cN - SPRiT Ultra Light Edition World premier  Apr 2018
25 cN - SPRiT Ultra Light Edition World premier  Apr 2018
30 cN - SPRiT Super Light Edition World premier  Apr 2018 
35 cN - SPRiT Super Light Edition  Matias Quiet Linears 
40 cN - SPRiT Super Light Edition
45 cN - Green Linears, Matias Linears & Tactiles 
50 cN - Orange Tactile,  White Clicky
55 cN - Blue Clicky, Salmon, Black & Cream Tactiles, Cream & White Damped, Yellow Linears  
60 cN - Brown Tactiles
65 cN - Amber Clicky, Cream Linears 
70 cN - Brown Linears 
85 cN - Gray Linears