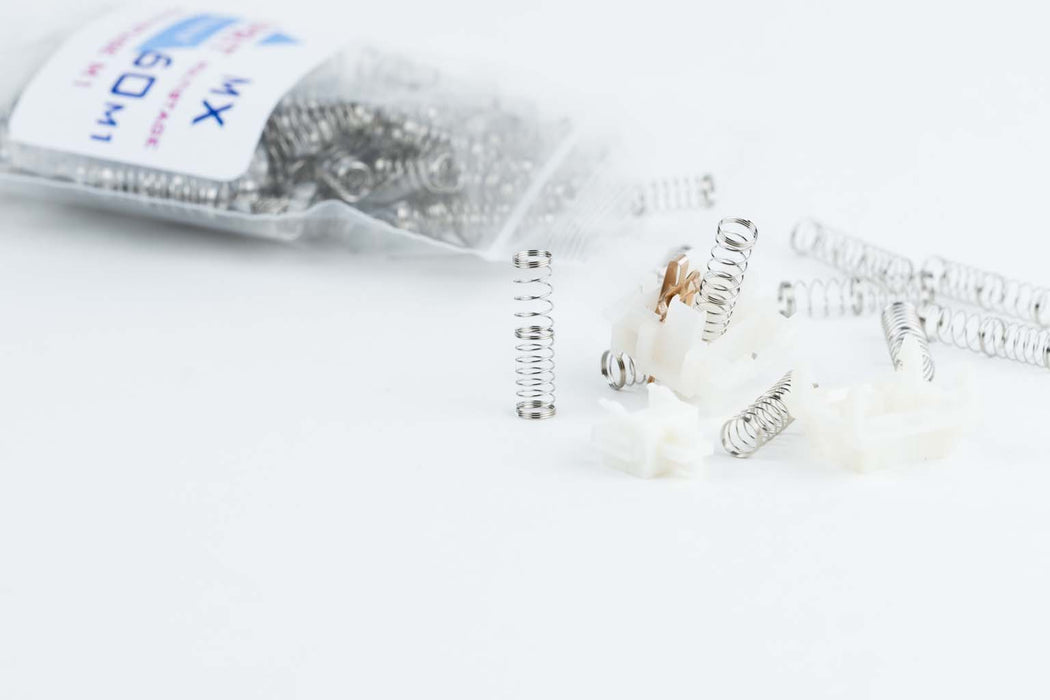 SPRiT MX Multistage Springs
Original price
$13.51
-
Original price
$15.01
Announced in March 2021, these springs have a lighter linear force until actuation and then it becomes heavier. They make for snappy linears that are a joy to type on - they also make tactiles less dull, as the lighter initial force puts more emphasis on the tactility without causing rebounding issues. They are within 0.5% deviation as of October 2020.
Each bag contains ~100 springs.
Further descriptions can be found on SPRiT's website.
There is no polarity on multistage springs. As SPRiT says:
"According to the Newtonians, force of object A on B = the opposite force of object B on A. It damn doesn't matter which end. You feel the pressure exactly by the pressure you press"
Don't know which weight you'll like? Check out our sampler packs to try a bunch of springs without having to buy full bags of them!