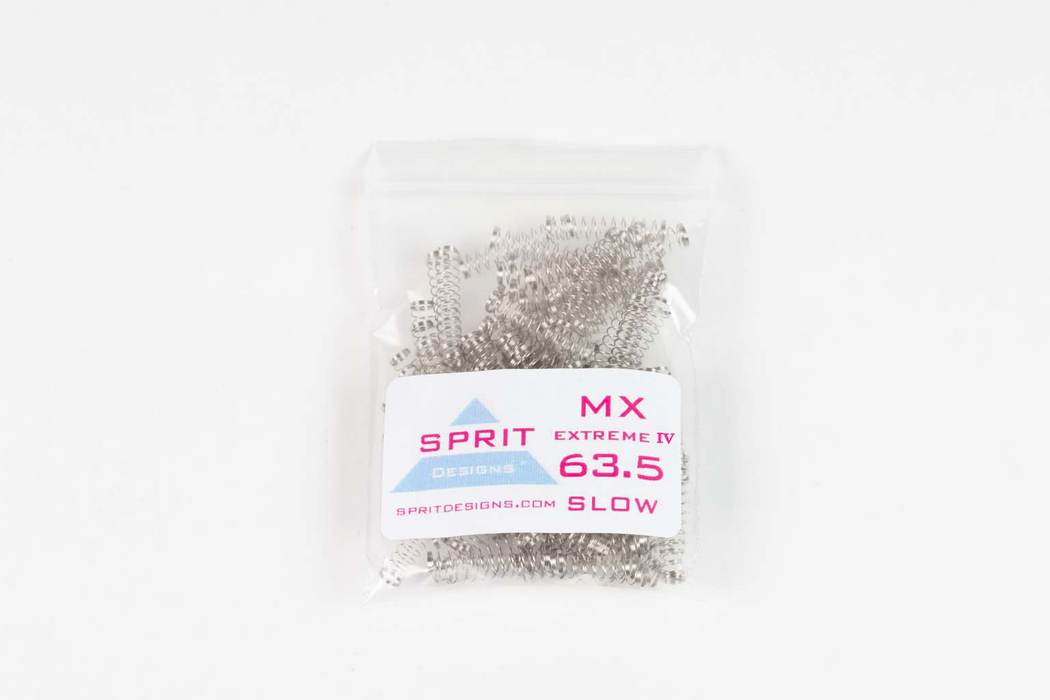 SPRiT MX Slow Extreme IV Springs
Original price
$15.01
-
Original price
$15.01
SPRiT MX Slow Extreme IV springs are longer than your typical springs and feature a higher starting force. Perfect for gamers and typists who want to prevent accidental keypresses and those who prefer a heavier switch without increasing their bottom out weight. They are within 0.5% deviation as of October 2020.
Slow Extreme III springs feature a +3g starting force compared to their Slow Extreme III counterparts, and +6g compared to Slow Extreme II
Each bag contains ~100 springs. For reference, the Slow IV 63.5g spring is 19.75 mm long.
Looking for a budget alternative? Check out Gazzew's new springs. 
Further descriptions can be found on SPRiT's website.
Don't know which weight you'll like? Check out our sampler packs to try a bunch of springs without having to buy full bags of them!