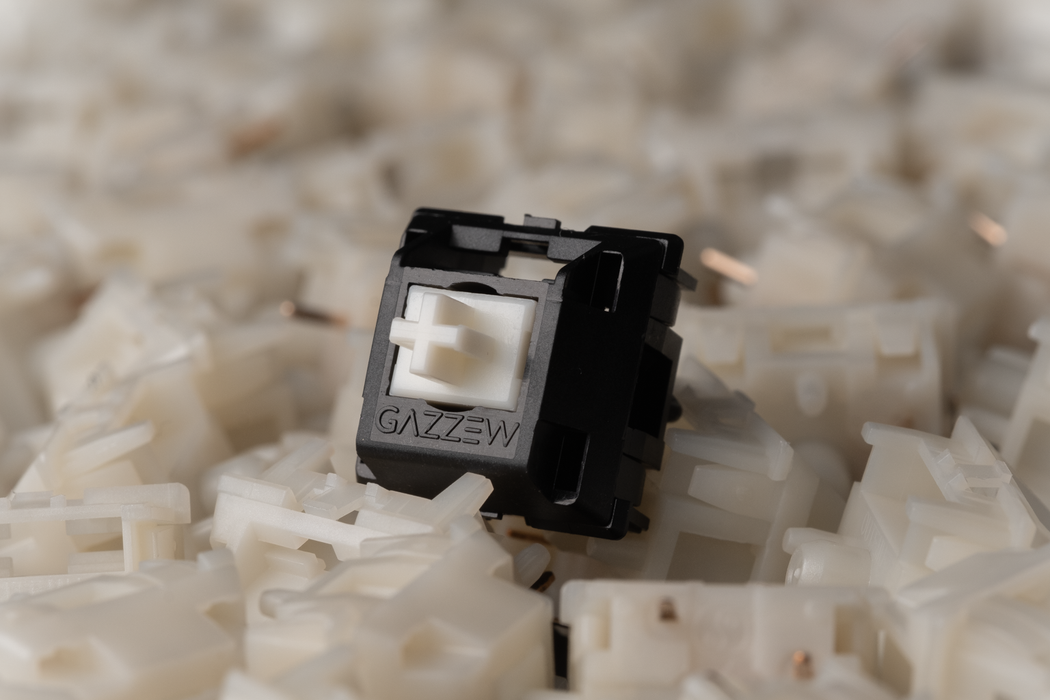 Gazzew Boba U4 Silent Tactile Switches
Original price
$6.63
-
Original price
$6.63
Gazzew's critically acclaimed Boba U4 switches are here. Mid weight silent tactiles with a delicious D-shaped bump that is sure to please newcomers and keyboard veterans alike.

The black version features a black housing (Gazzew's boba plastic blend) with a white stem - this is the same boba plastic as the old pearl colored housings. The white version is made from Gazzew's New proprietary plastic blend, which isn't subject to yellowing when exposed to some foams like the legacy white boba plastic.
Sold in packs of 10.
Housing Material

These housings are a secret plastic blend of plastic that is softer and smoother than nylon, resulting in an excellent thocky sound profile.
Spring Info & Factory Lubing

The stock springs are a mid weight 62/68g Korean spring, so there is no need to swap for quality/tolerance reasons.

Boba tactiles also feature a redesigned leaf made specifically for tactiles - allowing for that sweet sweet bump and virtually no leaf ping. The springs are donut-dipped in lube to prevent ping, and the leaves are lightly lubed - the sliders are completely dry.
Lubing Recommendation

I don't recommend lubing silent switches. The lube can make the silencing pads gummy. Enjoy these as they are :)