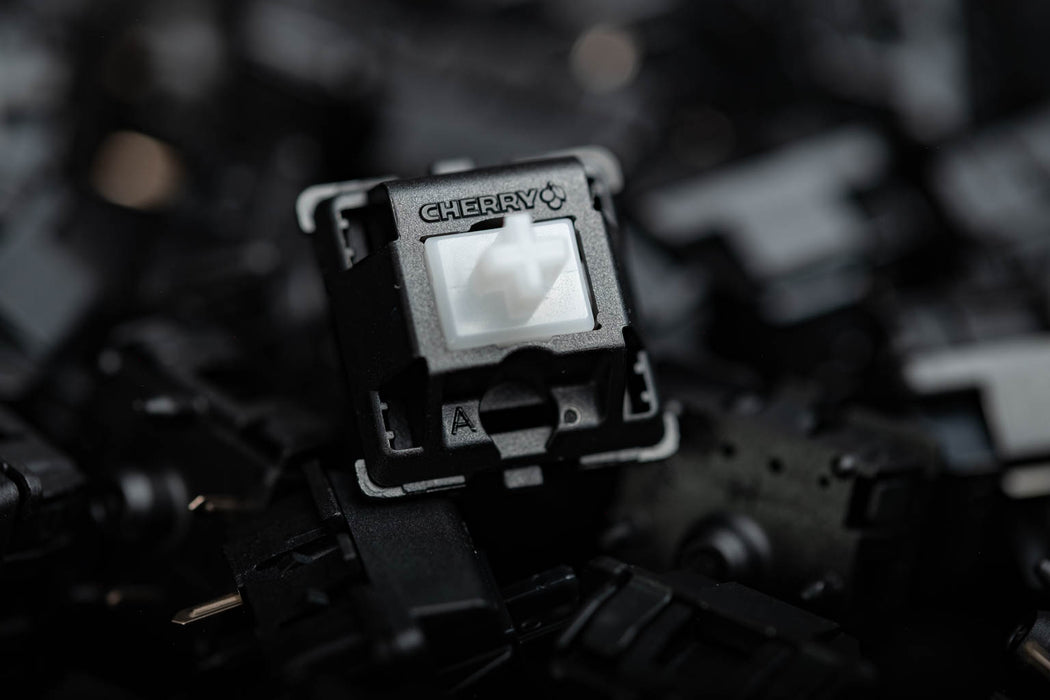 [Broken-in/Stock] Cherry MX Ergo Clear
Original price
$5.82
-
Original price
$8.32
Limited stock, once gone these will not be refreshed.
Sold in packs of 10, minimum order is 30 switches (3 packs of 10). Orders with less than this will be cancelled according to the return policy. 
Created as a modification by enthusiasts, the CHERRY MX Ergo Clear is a particularly tactile switch with no click. The community switch combines the tactile feedback of the MX Clear with a comparatively light actuation as well as a reduced bottom-out force and offers a smoother typing feel and more relaxed typing or gaming even over many hours.
The broken-in variant are are a 5-pin MX Ergo Clear (Q1 2023 Batches) that has been mechanically actuated 1,200,000+ times to 'break in' the switch and increase the smoothness. The POM sliding on the nylon simulates years of use, creating a smoother feel just like the vintage switches we all desire - without the dust, desoldering, ultrasonic cleaning, spring swapping, and thrift shopping.
Switch Info

Top/Bottom: Nylon
Stem: POM

Operating Force – 55g
Actuation at - 2.0mm
Full Travel - 4.0mm
Mount Pin - 5 pins
Stock Lubricant - None
Lubing Recommendation

3203 or a super light coat of GHv4. Lube the slider only, and avoid the tactile legs unless you specifically like the reduced tactility of lubed legs. I also recommend a spring swap and oiling, as the stock springs are meh.

To top it off, some thick films prevent any housing wobble in Cherry switches.
Break-in Device

I custom designed the machinery for this, and as a mechanical engineer you have my word that these switches are being broken in on precision machines, and not some silly "rock taped to a fan" device. This helps keep the stresses on the leaves to a minimum, as the pressing is no harsher than your fingers. The machine also introduces extremely slight oblique presses, as we never have perfectly centered and straight down presses when we type. This helps to wear the switches evenly and effectively.
Disclaimer

Sales on worked in switches are final, as this is a product with a service rendered upon it.