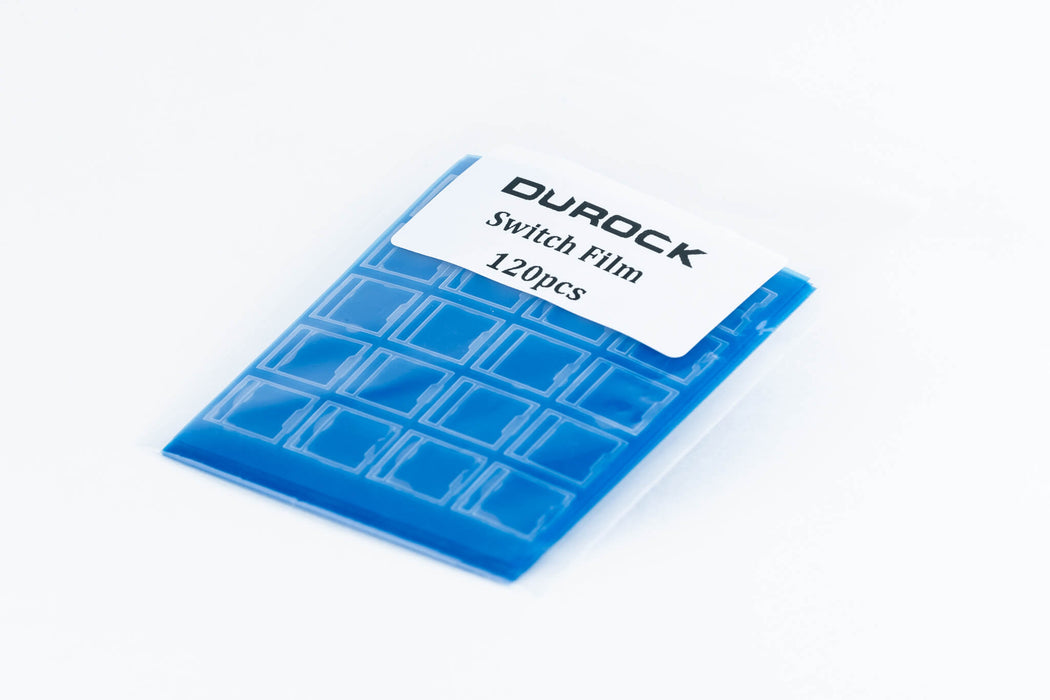 Durock Switch Films (120 Pack)
Original price
$5.49
-
Original price
$5.49
These Durock films are placed between the top and bottom housing of an MX switch to tighten the connection and reduce housing wobble. They also help to achieve a deeper sound, as a more solid switch makes for a more solid bottom/top out.
These are a blend of HTV + Polycarbonate plastics. It is recommended by Durock to place the HTV (matte) side downward, and have the Polycarbonate side (clear) facing up!
Comes with 120 pieces, so you can mess some up with your sausage fingers and still have enough for a full board.
0.15 mm thick.