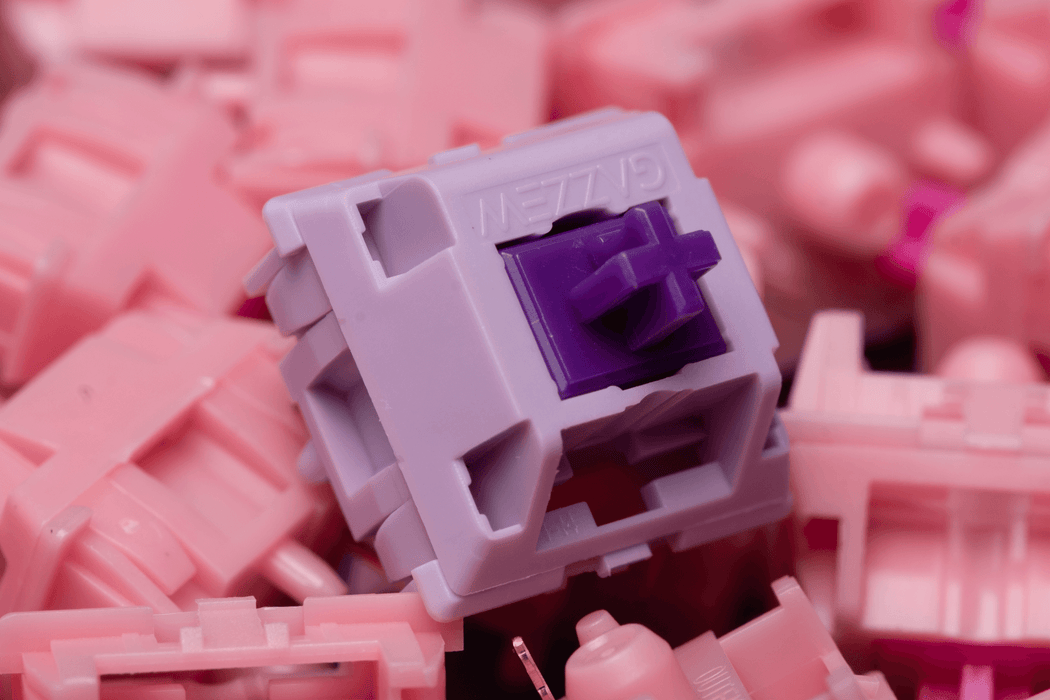 Gazzew Boba Linear Thock (LT) Switches
Original price
$6.62
-
Original price
$6.62
Sold in packs of 10.
Gazzew's long pole linears with 55/65g springs. These feature the signature no-wobble tops, and a soothing lilac/purple colorway.
Light leaf and spring lube - no lube on sliders
Korean stainless steel springs
Long pole (<4mm travel)
Thocky AF
5-pin PCB mount
Housing Material

These housings are a secret plastic blend of plastic that is softer and smoother than nylon, resulting in an excellent thocky sound profile.
Spring Info & Factory Lubing

The stock springs are a mid weight 55/65g Korean spring, so there is no need to swap for quality/tolerance reasons.

The springs are donut-dipped in lube to prevent ping, and the leaves are lightly lubed - the sliders are completely dry.
Lubing Recommendation

For brush lubing, it's dealers choice. 205g0, 3203, 3204, or Loob-3G are all fine choices. Coat the stem and legs with a medium coat.

For those interested in trying the Gazzew Method, pick up some Loob-3G in a dropper bottle.