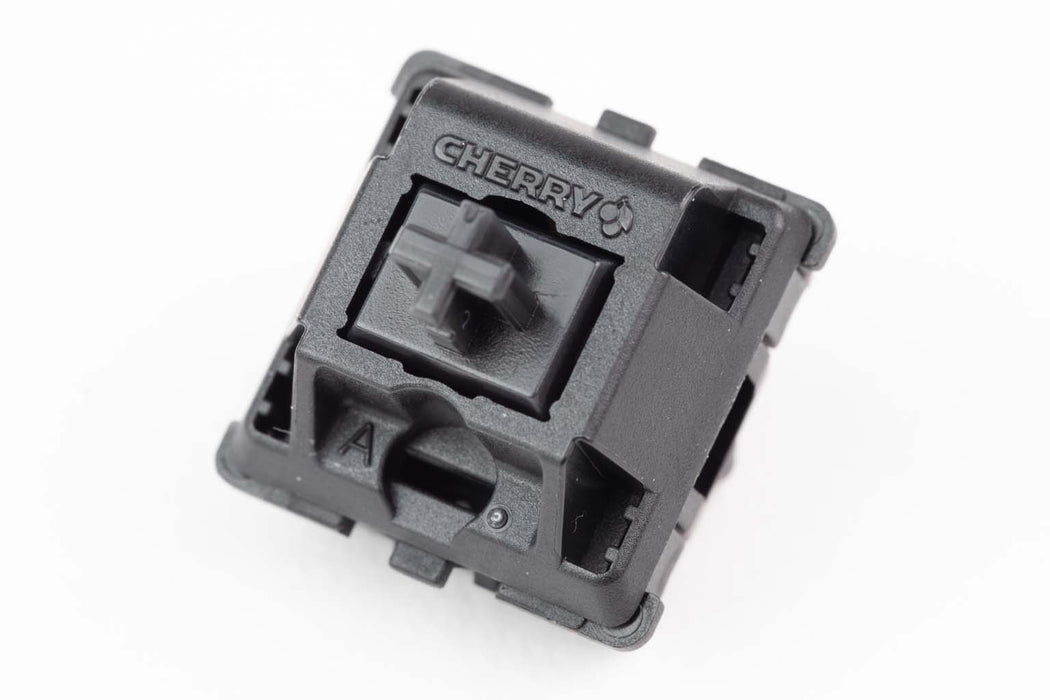 MX Black Hyperglide
Sold out
Original price
$5.29
-
Original price
$5.29
Sold in packs of 10.
These are the new cherry MX retool announced at CES 2020. They feature tighter tolerances and an improved contact leaf - which allows Cherry to rate them for 100 million actuations. They are also considerably smoother than typical MX Black/retools of the past.
These are unmodified stock switches. If you are looking for a smoother alternative, check out my MX Ultraglide Switches
60g actuation
Hyperglide tooling
4 mm travel
5 pin PCB mount
Oct 2021 batch
Lubing Recommendation

205g0 or 3204. These linears benefit from a nice thick lube. Give the whole stem a nice light coat, and give the bottom housing sliders a medium coating. I also recommend a spring swap and oiling, as the stock springs are rather heavy, crunchy and overall not so good.

To top it off, some thick films prevent any housing wobble in Cherry switches.

My personal TKL One build uses 205g0 lubed broken-in Hyperglides with films and 60g Slow I springs.