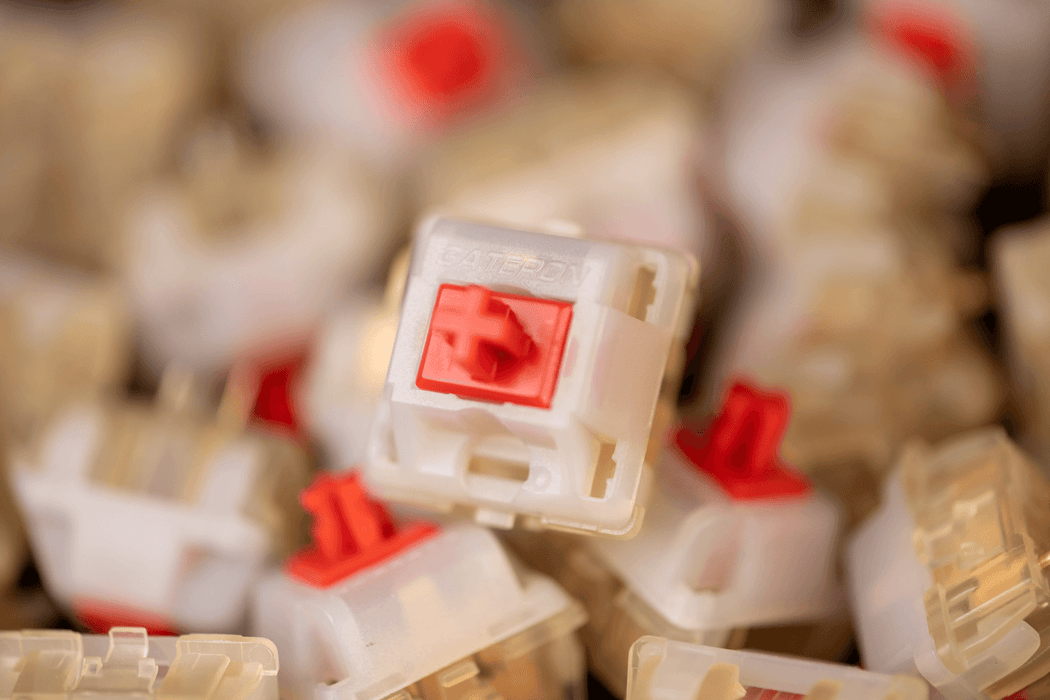 Gateron Cream Soda Switches
Original price
$7.50
-
Original price
$7.50
Sold in packs of 10.

Cream Sodas are a super smooth linear with a fantastic long pole bottom out. They started life as the Cthulhu Frankenswitch, and are now a complete package thanks to Gateron and Punkshoo. The switches feature a Milky Top, Ink V2 bottom and long-pole POM stem - a smooth and marbly treat, just like its namesake.
Alexotos sounds test: PBT HEX.3C
Housing Material

Top: Polished Milky Plastic
Bottom: Polished Milky Plastic
Stem: Polished Ink Long Pole
Spring Info & Factory Lubing

Spring: High preload, 63g bottom out. 18mm
Factory Lubing: Medium coat, similar to Cream Sodas
3.8 mm travel
Lube Recommendation

The stock lube is pretty good, but if you must, use 205g0 or 3204. These linears benefit from a nice thick lube. Give the whole stem a nice light coat, and give the bottom housing sliders a medium coating. I also recommend oiling the springs, but the stock springs are quite pleasant so they don't need to be replaced, just get some oil on them to prevent any ping.

Some people like thick films on these, some don't bother - your call!