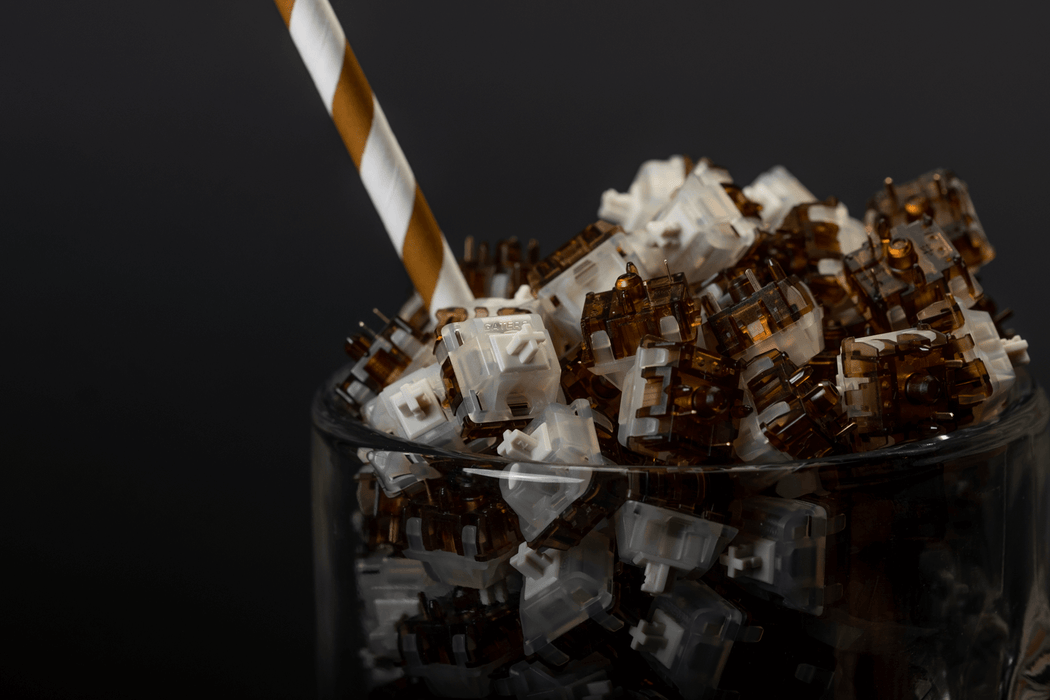 Gateron Root Beer Float Switches
Original price
$7.56
-
Original price
$7.56
Sold in packs of 10.

Root Beer Floats are the cream soda's tactile brother. The switch features a brown ink bottom, milky top and ice-cream colored long-pole ink(!!!) stem. This keeps the switch buttery smooth without introducing any slip stick. The medium D-shaped bump starts immediately, and the 58g 22mm multi-stage spring keeps the bottom out balanced and not tiring. The clack of the ink-on-ink bottom out is insane!

These come unlubed from the factory, see the lubing recommendation below.
Sound tests from Firewire, Georen, Alexotos and more coming very soon!
Housing Material

Top: Milky Plastic
Bottom: Ink V2 Plastic
Stem: Ink V2 Plastic
Spring Info & Factory Lubing

Spring: High preload, 58g bottom out. 22mm
Factory Lubing: None
Lube Recommendation

205g0 or 3203. These tactiles benefit from a thin coat of lube. Give the whole stem a nice light coat, and optionally give the bottom housing sliders a medium coating - but only the stem is necessary. The stock springs are quite nice, so no swap is needed (unless you want to!) oiling the springs with 105 is always recommended.

Some people like thick films on these, some don't bother - your call!