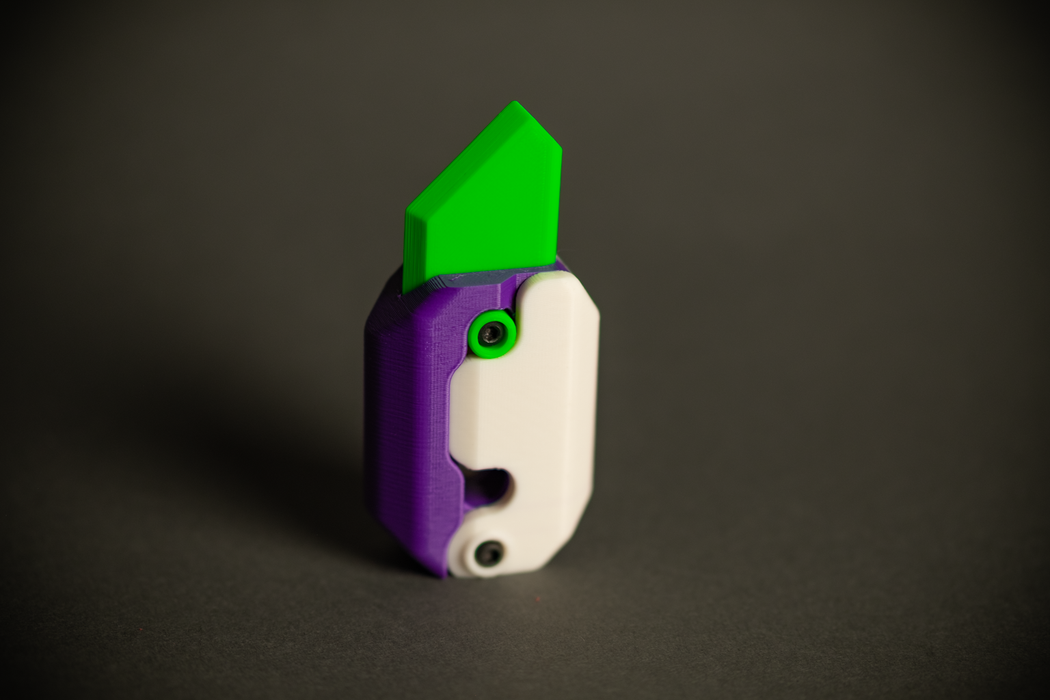 3D Printed Gravity Knife Fidget Toy
Original price
$11.25
-
Original price
$11.25
Are you ready to take your fidget game to a whole new level? Our Gravity Knife Fidget Toy is the trendy and mesmerizing accessory that's been making waves on TikTok, and it's now available for you to enjoy! Perfect for relieving stress, improving focus, or simply keeping your hands busy, this captivating gadget combines 3D-printing, physics, and endless entertainment in one sleek package.
Colors are random.
The blade is not sharp, has no cutting ability, and is to only be used as a toy.
Credit to DaFizzles on Printables for the design.