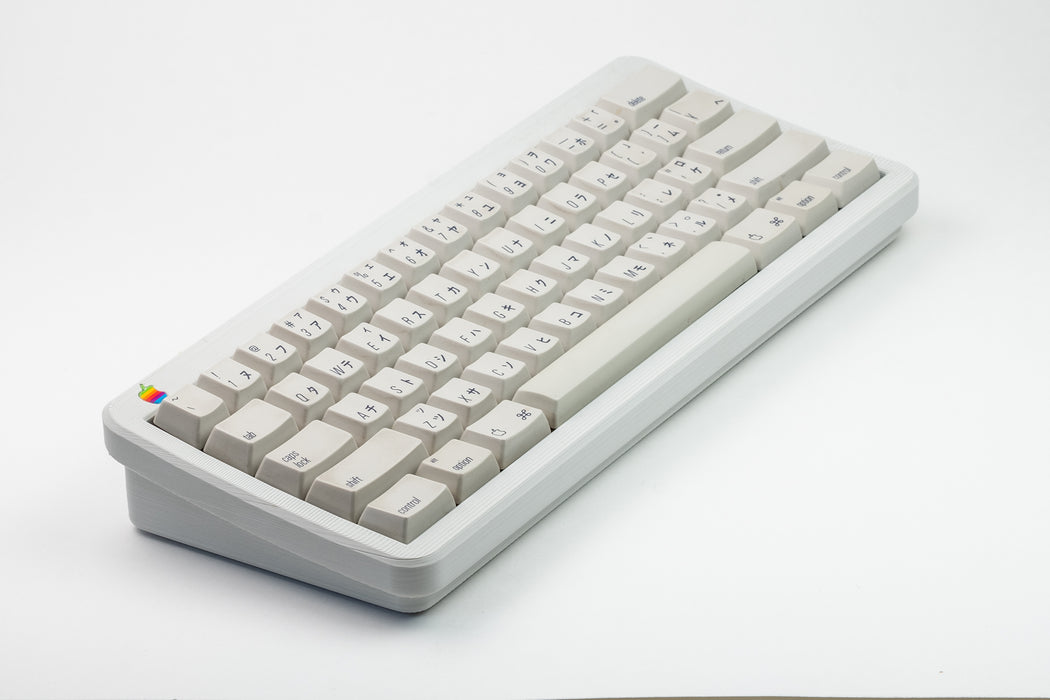 ADK64 60% Keyboard Case
Original price
$67.57
-
Original price
$67.57
Compatible and optimized for the wooting 60HE.
Relive the glory days of vintage electronics with the ADK64 keyboard case. Modelled in the spirit of the AEK keyboard, this case's unique curves compliment retro and modern builds alike.
Blue ALPS sound test | MX switches sound test
Please have a look at the filament catalog for color examples.
ADK64 V1.1 Changelog

As of March 15 2022, all ADK64s will be the V1.1 model with the following changes:

- Slanted edges under the overhangs. These allow the ADK64 to be printed without supports, which saves material and greatly increases the success rate of producing A-stock boards.

- Greatly improved curve smoothness. The Voron is capable of super low layer heights to reduce the staircase effect on the curve.
Additional Information

Material: PLA | Weight: ~330g | Mounting type: Tray mount

Fits USB-C and Mini-USB

The remove center post option is for ALPS users, as there is no screw between the G and H key, so the post can be removed for more flex.

The rainbow Apple logos can be harvested from vintage Apple keyboards, and are not included with this case. eBay sellers that deal in vintage keyboards or people on mechmarket may have some.
3D Printed Case Disclaimer

Note that sales on printed products are final. Printed cases can have layer lines and very minor inconsistencies present, as the technology differs from traditional machining. I design and QC the cases with this in mind. This is normal for 3D printing, so ensure you are fine with this before ordering. In the rare event of serious defects, do not hesitate to contact me - I will make things right!