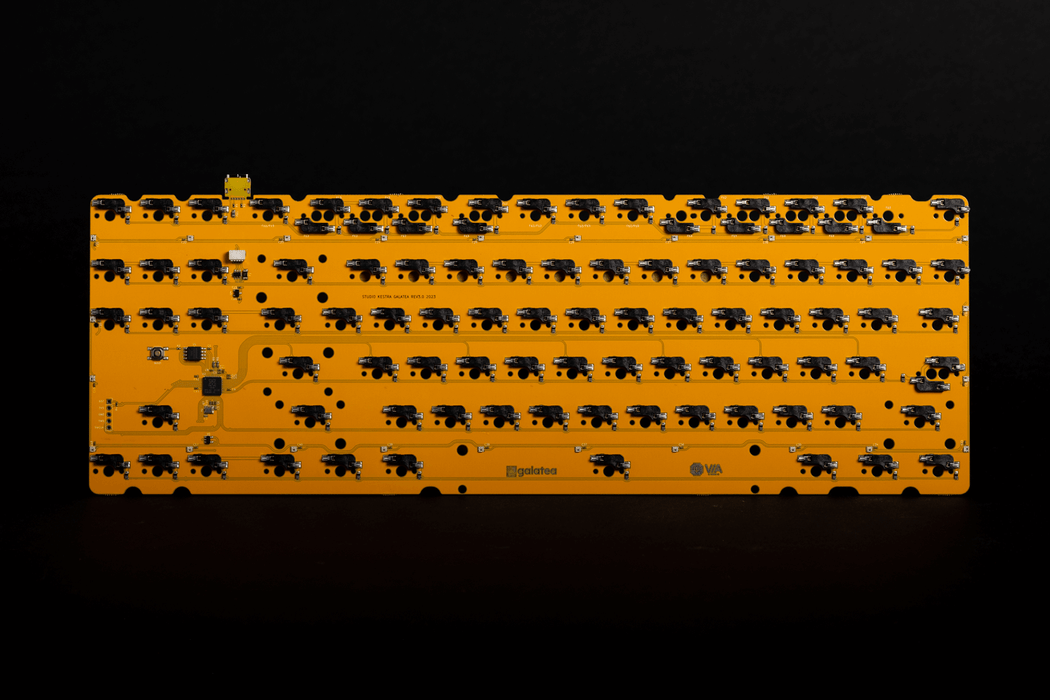 Galatea TKL Hotswap PCB
Original price
$67.57
-
Original price
$67.57
The Galatea from Studio Kestra is a H87/H88 hotswap with underglow RGB, USB-C and JST connections. The board features F12/F13 layouts, stepped/normal caps lock, and Tsangan/WKL bottom configurations.

The current revision is 1.6 mm thick and uses Kailh hotswap sockets. The USB-C can be permanently removed for cases that use daughterboards.
Nothing showing up in VIA? Click the Settings Gear, Enable the "Show Design Tab" setting, Then click on the Paintbrush (design tab) that appears on the top middle of the screen. Click "load draft definitions", and point it to the JSON file ---> Click here for the JSON File for VIA usage - right click and 'save as' on the text that it opens.
Features

Hotswap TKL USB-C PCB
Compatible with h87/h88c footprint
MX-compatible switches only
RP2040 Chip for utility-free flashing
Overcurrent & ESD protection
RGB underglow
Gummy mount cut-outs
Unified C3 daughterboard support
Detachable USB Port
QMK/VIA compatibility