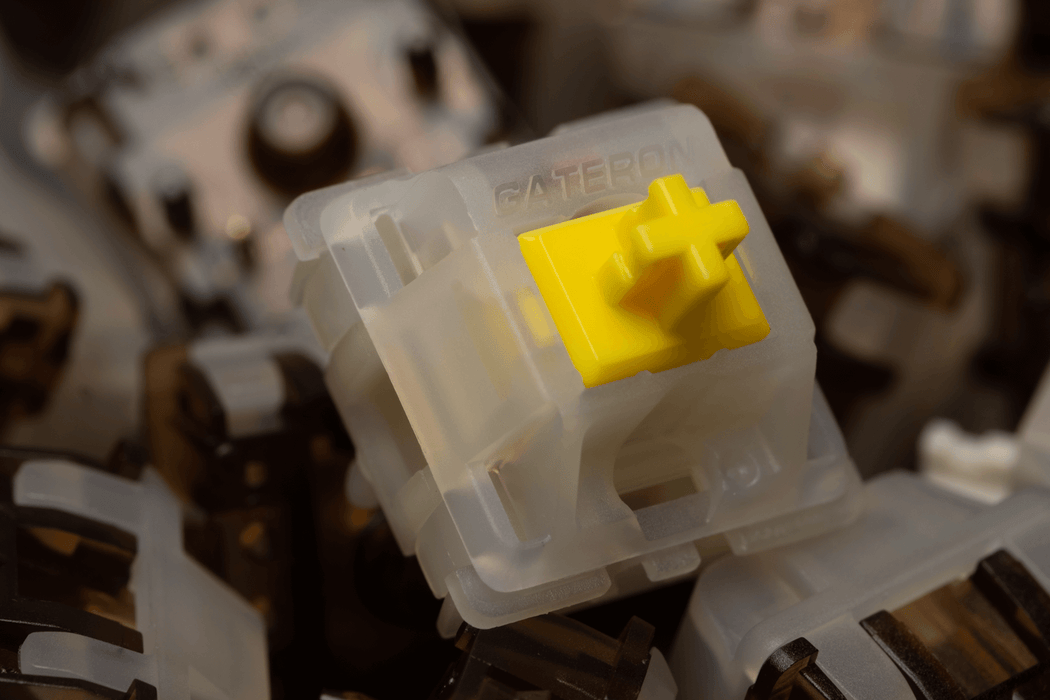 Gateron Milky Yellow Pro Switches
Original price
$3.00
-
Original price
$3.00
An improvement from standard Gateron Yellows. The fully Milky switches feature a smoother and deeper sounding housing than their clear/black brethren, while including the same spring we all have come to love - they're also pre-lubed from the factory (Gateron does awesome factory lube). For those that want a stock switch that's ready to perform, look no further.
Looking for more RGB-friendly G Pro 3.0 Yellows? Click here.
Sold in packs of 10.
Housing Material

Top: Gateron "Milky" Blend
Bottom: Gateron "Milky" Blend
Stem: POM
Spring Info & Factory Lubing

Spring: High preload, 65g bottom out
Factory Lubing: Very light coat of a thinner lube
Lube Recommendation

205g0 or 3204. These linears benefit from a nice thick lube. Give the whole stem a nice light coat, and give the bottom housing sliders a medium coating. I also recommend a spring swap and oiling, but the stock springs are quite pleasant if you're looking to keep things closer to stock.

Some people like thick films on these, some don't bother - your call!

Marina's first board was oiled Gateron Yellows (GPL 105) with 72g Supreme Springs.