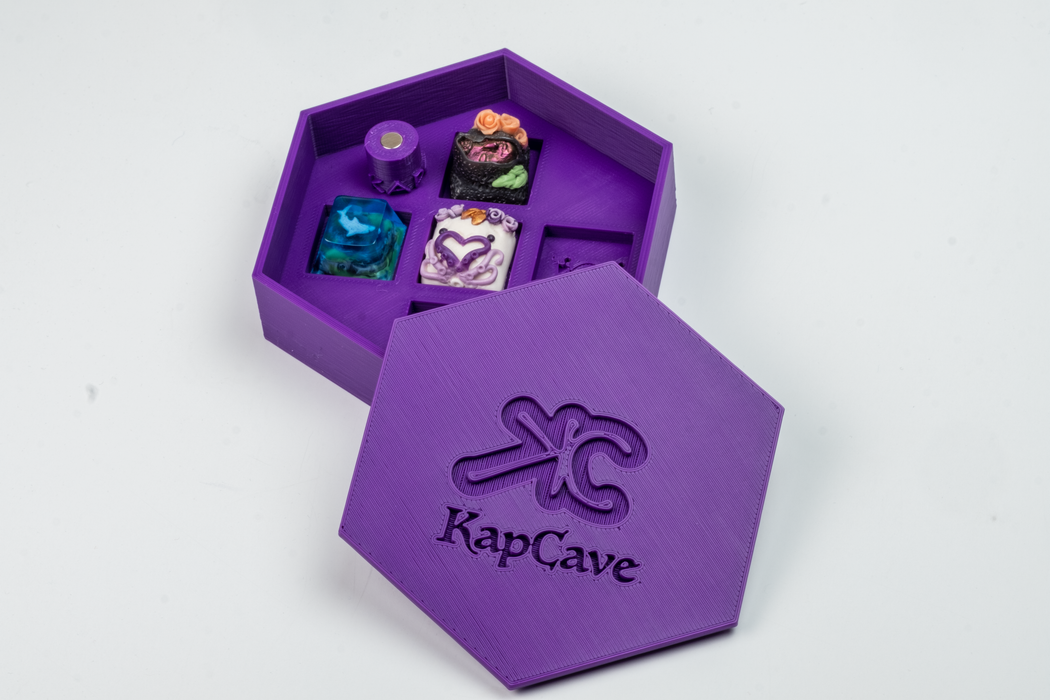 KapCave Artisan Box
Original price
$7.50
-
Original price
$9.75
We've teamed up with our good friends at KapCave to bring you a 3D printed Artisan box! Safely store your beauties in this magnetically sealing box.
Magnets keep the lid secure
Fits 5 keycaps
Configurable maximum allowable keycap height (12.5, 15.5 and 18 mm)
Easily stack or tile multiple cases
Random or custom colors
Filament list for custom colors. Please select Custom and select the color in the Custom Colors dropdown below. The selection in that box will be ignored if a random color is requested.